MY FAVORITE BUYS by Sandy Penny
One of the prominent New Age Business ideas is to become an affiliate for products you already love and promote them. You get to choose what you promote, so you can stay within your ethical authentic way of being and get paid to do what you love to do - share your cool finds.
This page features products and services that I already love and want to share. Some of them will pay me a referral fee if you buy from my link, so you are helping support my work while you explore products and services you may like as much as I do. Check them out, and if you like, buy them. If not, I would be sharing the info anyway. Might as well get with the program, it's the wave of the future. I'm an Amazon Associate because I love Amazon and want to share special deals I find there. More products and services coming soon. Come back often to see what I'm recommending now.
Covenant of the Dove, a Novelette by Sandy Penny

Have you ever felt compelled to do things you never thought you'd do, even when it makes no sense? Ana followed Colomb around the world until he had her deported for stalking. She thought they were in love. What was really happening to her? She shows up distraught at Sanctuary begging for help.
I gave up Netflix in favor of Amazon's Kindle Unlimited. I love books and the auto reader makes it easy to listen while I do other tasks. I'm hooked. Try it and you will be too.
Mary's Miracles and Messages by Claire Papin
In this time of unprecedented shift for humanity, author Claire Papin provides inspiring stories and messages that uplift and strengthen our understanding of the Divine forces that are always in our presence and lovingly interact with us in our lives. With no religious background in her upbringing, Claire's experiences with Mother Mary, the mother of Jesus, were not bound by any preconceived ideology. The life altering visitations led to sharing Mary's messages as a way to spark inspiration, hope, and encouragement during times of great change. She takes us on an extraordinary spiritual journey sharing miraculous experiences that propel hearts to open more fully and awaken humanity's destiny of coming together as One unified global family. "A remarkable story of Claire Papin, who comes face-to-face with her personal destiny under extraordinary circumstances." - Catherine Lanigan, bestselling author of Romancing the Stone and Angel Tales.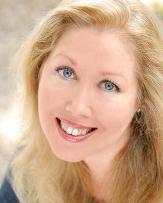 My friend Claire Papin channeled a beautiful song from Mother Mary to use during times of stormy weather and life's turbulence. Click the link and go to the bottom of the page to listen and/or buy.
THE LINK
http://lightedpaths.org/marys-lullaby.php
Life is the Ceremony, How we Live It is the Ritual
by Wind Hughes
Life is not about survival. It is about waking up!
Imagine how your life would change if you discovered the secrets to understanding the Natural Laws of Creation? What if you could access the wisdom of the ancients directly and were able to live your life as a spiritually awakened being, with an open heart, creating the life you dream of? Wind Hughes is a modern-day feminine shaman. In this book, she takes you on a journey out of the confines of the body to the expanded reaches of spiritual experience beyond life as we know it. Life Is the Ceremony chronicles her visions, mystical experiences, meeting with teachers from other dimensions, and her use of ceremony to call in her soul mate. By sharing her personal journey through the mystical and quantum realms, Wind makes the transcendent life accessible to everyone. This book is a practical how-to guide for living your own unique conscious and awakened life, and becoming the powerful manifestor that you are. It is a map leading to the doorway that opens to the other side. Awakening and becoming a Spiritual R-Evolutionary is the most powerful personal and political act. Individually, we can change the planet. You may laugh, you may cry: you will come away transformed.