What can Sandy Penny / WritingMuse do for you?
Click the image for the service that interests you, and it will take you
to the site for more information on those services, sites, or blogs.
Sandy Penny is many things to many people. In this quick-change web environment, you have to easily adapt as the web changes. That goes for writing, editing, marketing, publishing and website strategies, intuitive visions, and personal growth practices. A depth and breadth of skills, a well-informed big-picture vision, understanding all facets of launching a web business and experience doing it all are valuable strengths for clients who want their businesses to take wings and soar. When you hire Sandy, you get a broad range of skills and experience informed by intuition, vision and creativity.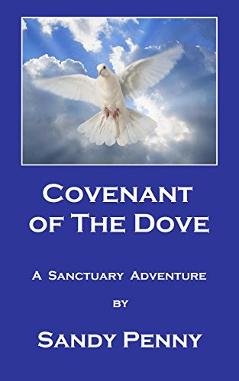 5 stars - I Was Swept Away, Wonderful Story!
This novelette swept me off my feet and took me to a magical world where spirits are real, where guidance comes from above, where meditations are a matter of lifestyle, and most importantly, where people are open-minded, genuinely sympathetic, calm and kind.
In the end, Fairy Folk and human mediums work as Anna's allies and help her release a new soul, 'a Light Child' into the world, thus ending the painful, disastrous past and letting her regain control over her present.
~Review by Anna Wells

Sandy Penny is dedicated to helping small heart centered businesses launch on the web with beautiful, functional, successful websites that draw clients, ignite action, and build repeat business.
Get as little or as much help as you need for liftoff.


Share Your Super Power!
If you want more information on advertising in Houston Spirituality Magazine, placing an events calendar, or sharing articles for the publication,